October Employee of the Month...
Congratulations to our October Employee of the Month, Rachael Bolte, Clinic Billing Coordinator. With a calm head and willing service, she consistently goes above and beyond to ensure operations remain smooth, effective and efficient. Rachael works collaboratively and tirelessly with fellow co-workers and physicians to ensure patients receive high quality care and service. She is problem solver who is always caring and has an upbeat attitude.
We value your service to our community, thank you Rachael. Congratulations!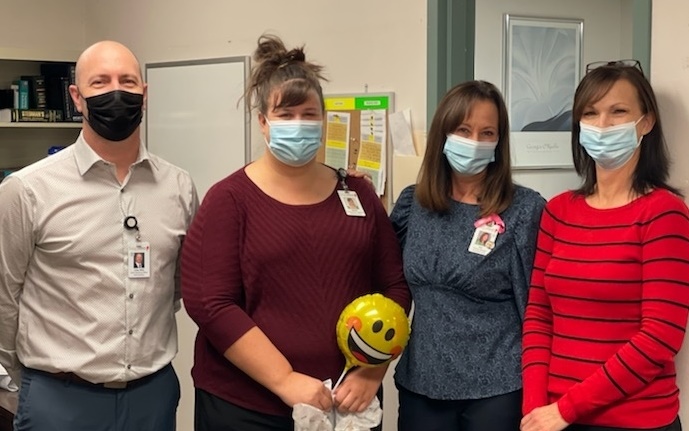 Photo left to right: Cody Barnhart, Chief Operating Officer; Rachael Bolte, Clinic Billing Coordinator; Sue Cress, Practice Manager and Kati Anderson, Practice Management Director
Read All Posts