Get Directions
Click the links below to get directions from Google Maps.
About SageWest Health Care Emergency Services
Serving Lander and Riverton, WY
Health conditions don't take nights and weekends off. We believe reliable emergency care should be readily available close to home for when you need it most. That's why SageWest offers an emergency room in both Lander and Riverton, WY, to provide emergency services to our communities in Fremont County and surrounding areas.
Our Emergency Rooms (ER) are staffed 24/7 by highly skilled clinicians that specialize in emergency care. We're passionate about providing the best care possible for you and your loved ones. We stand by ready to meet you with the compassion and expert knowledge you need to feel comfortable that you're in good hands.
Next Steps
For Medical Emergencies:
Call 9-1-1
Lander Emergency Room:
1320 Bishop Randall Drive
Lander, WY 82520
307-332-4420
Riverton Emergency Room:
2100 W. Sunset Drive
Riverton, WY 82501
307-856-4161
What to Expect in Our ER
We understand a visit to the ER can be scary and overwhelming. You can expect us to guide you through your situation and communicate with you every step of the way. Our staff are trained to respond to any type of medical emergency. We'll help to keep you at ease and answer any questions you may have.
We treat patients in the ER according to the severity of their illnesses.
Your Emergency Room Care Team
We believe the best health outcomes happen when a variety of specialists with different perspectives come together to offer care. Our ER in both Lander and Riverton, WY, is staffed by providers with different trainings and backgrounds. A wide range of other specialists are available on call.
Our Emergency Rooms in Fremont County, WY, are made up of experienced:
Physicians
Nurses
Orthopedic Surgeons
General Surgeons
Steps We Take to Maintain Your Safety & Quality of Care
We strive to provide the highest quality care in the safest possible environment. To make that happen, we:
Use well-lit rooms
Position patients so that any critical changes to your condition are quickly addressed
Consistently monitor critically ill patients
Provide lab testing directly at your bedside with many of our tests returning results within minutes
Always keep critical medications and supplies readily available
Register patients from their bed so treatment isn't delayed
When Should I Go to the Emergency Room?
The following symptoms indicate a medical emergency. If you or a loved one is experiencing any of these symptoms, call 911 or head to the ER right away.
Difficulty breathing
Chest pain
Loss of consciousness
Possible broken bones
Uncontrolled bleeding
Confusion or another change in mental state
Inability to move an arm or leg
Seizures
Serious burns
Severe allergic reactions (often marked by severe swelling or trouble swallowing and/or breathing)
Sudden numbness or weakness, especially on one side of the body
Care for Non-Life-Threatening Illnesses & Injuries
Many people are confused about what requires a trip to the ER. If you have an illness or injury that isn't life-threatening, alternative care options may include primary care or visiting an urgent care clinic. These alternatives are best for:
Non-urgent medical concerns
Care for mild illnesses
Ongoing care related to a chronic illness
Physical exams
Nationally Recognized Heart Care – Right Here in Fremont County, WY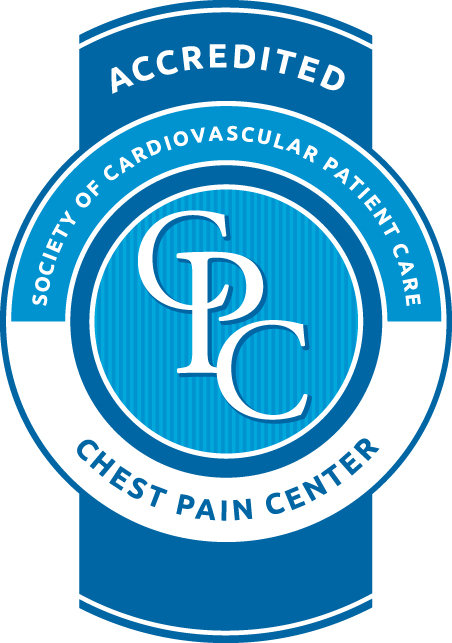 SageWest Health Care received Chest Pain Center accreditation from the American College of Cardiology in 2015. This means our staff at our Lander and Riverton locations are specially equipped to care for patients who are experiencing the symptoms of a heart attack.
As an accredited facility, we use the newest methods and best practices in heart care to ensure that our patients receive:
The right care at the right time to minimize or eliminate heart damage
Timely and accurate diagnoses to reduce the disruption to your life and get you back home as soon as possible
Help and communication to better understand how to respond to your heart emergencies
Improved quality of life after a heart episode