What to Expect
When you call us to schedule a mammogram, you'll be able to specify whether you prefer to visit our Lander or Riverton, WY, location. You'll also be able to request either a 3D or 2D mammogram. The screening itself only takes about 15 minutes.
You will be asked to undress and will be given a gown to wear.
Your mammogram technician will talk you through each step of the process so you know what to expect.
After your screening, your results will be shared with you and the doctor who referred you.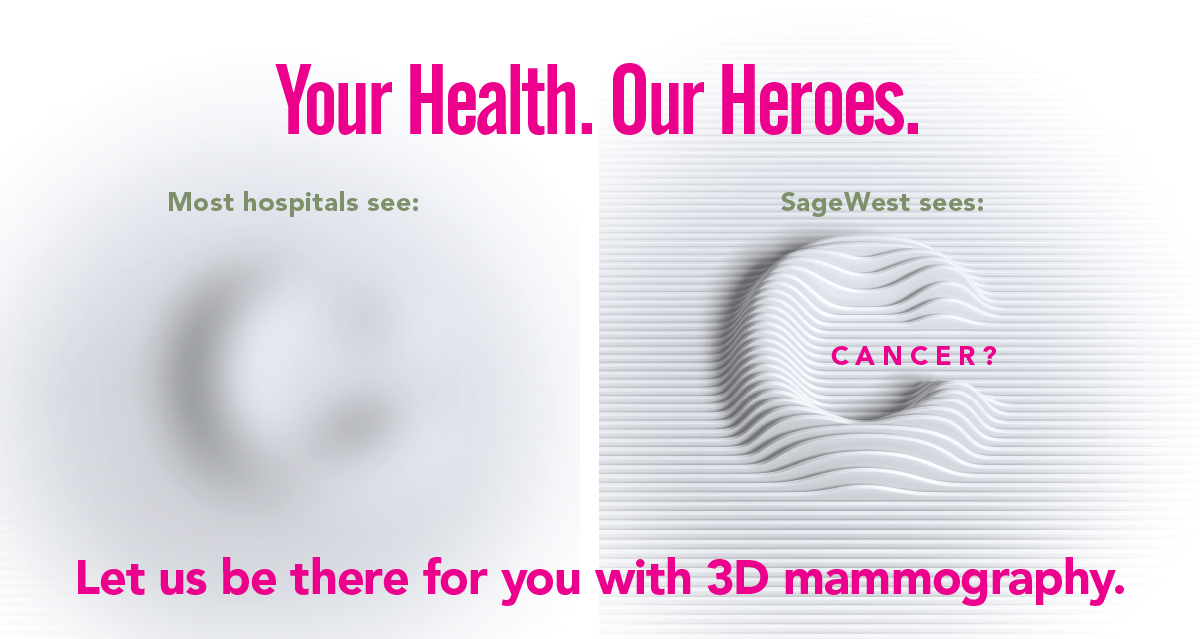 2D Versus 3D Mammograms: Which Is Better?
When you call to schedule your appointment, you will be asked whether you'd like a 2D or 3D mammogram. While both screening methods are highly effective at detecting abnormalities, 3D mammograms create a more complete and accurate image of your breast than is possible with regular 2D mammography.
What Are 3D Mammograms?
3D mammograms are a type of digital mammography that uses advanced technology to take images of your breast from different angles. These images are then combined to create a fuller picture.
3D mammograms follow the same basic procedure that you're probably accustomed to with regular 2D digital mammography. 3D mammograms last just a few seconds longer, slightly extending the time of minor discomfort you may feel and the low-risk radiation exposure involved with all forms of digital mammography.
Benefits of a 3D Mammogram
Provides a more complete and accurate image of your breast
Allows us to detect breast cancer earlier and more effectively than traditional 2D mammograms
Can detect even tiny, early-stage cancers
Higher accuracy means less return visits to the doctor for false positives that turn out to be non-cancerous
Is particularly effective if you have dense breast tissue or have been given a previous cancer or lesion diagnosis
Earlier detection means earlier treatment, which makes treatment more effective


How to Lower Your Risk of Breast Cancer
Unlike some other cancers, there is no sure way to prevent breast cancer. However, there are steps you can take that might reduce your risk of breast cancer – or at least help you find it in its earliest, most curable stages.
These steps include:
Maintain a healthy body weight
Exercise regularly
Limit your alcohol use
Get an annual mammogram if you are over the age of 40
Women who breast-feed their children for several months or do not use post-menopausal hormone therapy (PHT) may also reduce their breast cancer risk.
Most doctors feel that early detection tests for breast cancer save thousands of lives each year. Many more lives could be saved if even more women and their health care providers took advantage of regular mammogram screenings.
Schedule Your Mammogram Today
SageWest Health Care offers mammograms to women in and around Fremont County, WY. Call us to make an appointment: by calling 307-857-3463. 3D mammography is available at the SageWest Riverton campus.