Congratulations to the April SageWest Employee of the Month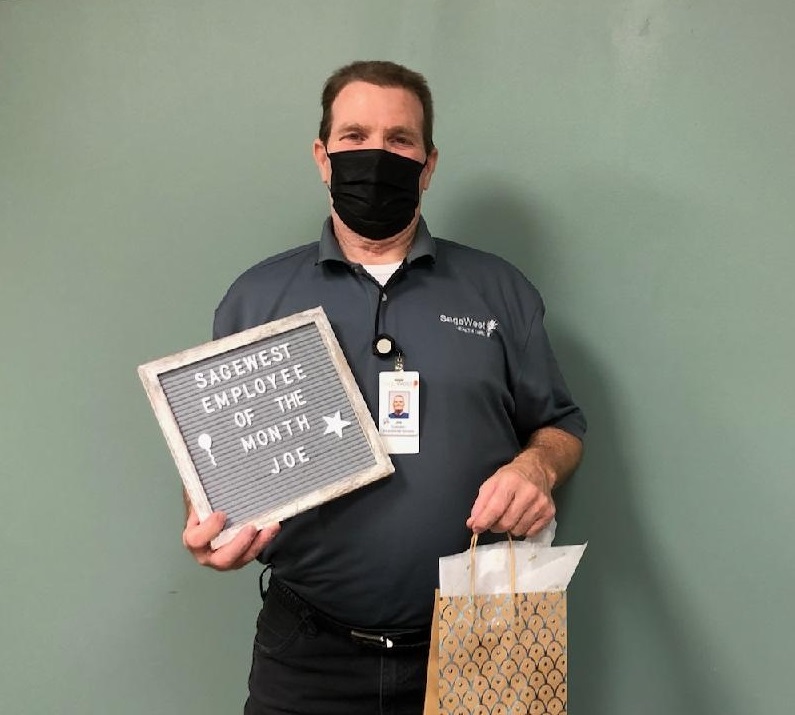 Joe goes above and beyond in serving our patients and all departments throughout the facility. He is respectful, caring and cheerful in every interaction. Joe is a true role model as he is 110% dedicated to being reliable and providing the highest standard of performance. He is willing to jump in and help others, adjust when needed and does so with the greatest enthusiasm.
Congratulations, Joe! We are proud to have you a part of our SageWest team!
Read All Posts