SageWest February Employee of the Month...
Congratulations to our SageWest February Employee of the Month, Rebekkah Kaper, Service Worker. She is an assertive, positive leader in the dietary department and throughout SageWest. Rebekkah not only has a knack for producing a tasty and quality cuisine, she maintains a clean and safe environment. Rebekkah takes pride in consistently providing a delicious meal that is also very eye appealing. She ensures 100% satisfaction among her customers and creates a cheerful and welcoming team atmosphere for her co-workers.
Thank you to Rebekkah for all you do for our patients and SageWest team!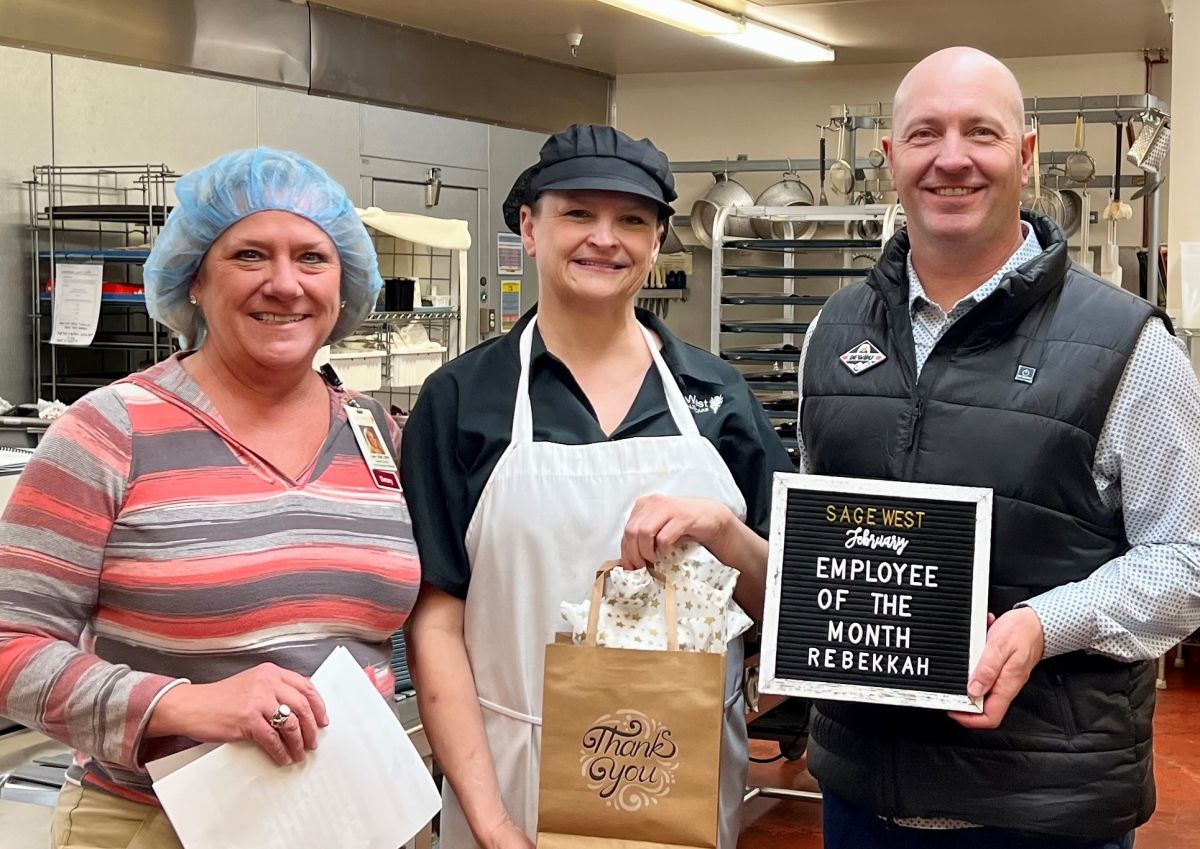 Pictured above left to right: Cara Siebigteroth, SageWest Food and Nutrition Services Director; Rebekkah Kaper, SageWest Service Worker and Cody Barnhart, SageWest Chief Operating Officer.
Read All Posts