SageWest Health Care Publishes 2022 Community Benefit Report
SageWest Health Care published its community benefit report and economic impact for the 2022 calendar year. This yearly report outlines the many ways these hospitals positively contribute to the Fremont County area and spotlights how it continues to support the health and well-being of the communities it calls home.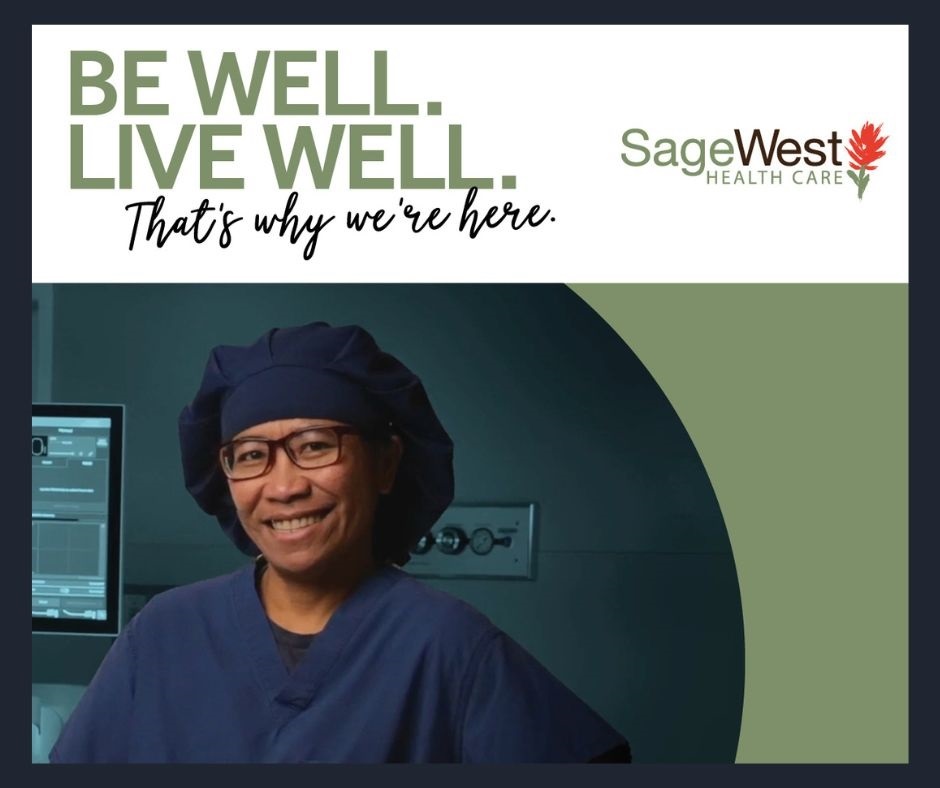 "We consider it an honor to serve our family, friends and neighbors in the Fremont County communities and to be entrusted with their care and well-being," said John Whiteside, CEO of SageWest Health Care. "As an essential provider of health care, a large employer and an active community partner, we have the responsibility and opportunity to make a significant, positive impact on the people and communities we serve. The accomplishments listed in our community benefit report speak to that impact and are testament to the hard work and dedication of our remarkable team of providers and employees."
SageWest Health Care's 2022 community benefit report highlights its hospitals' continued efforts to meet the growing healthcare needs of its communities through welcoming new providers, expanding service lines and continually investing in its facilities and healthcare technology. For example, in 2022, SageWest added 22 affiliated providers and made more than $1.4 million in capital improvements, including new patient beds, patient medication infusion pump and monitoring systems, and telephone and IT server systems.
Additionally, SageWest Health Care provided more than $20.3 million in health services to those in need, demonstrating its continuous commitment to ensuring everyone has access to care, regardless of their ability to pay.
SageWest Health Care is devoted to creating environments where providers want to practice and employees want to work. In 2022, the hospital distributed more than $34 million in salaries, wages and benefits for its more than 300 employees, and contributed in excess of $60,000 in professional development and tuition assistance so its employees have the opportunity to learn, grow and improve the care they provide their patients.
The report shares several examples of how SageWest Health Care is continually seeking ways to make a positive impact in the communities it serves, extending far beyond the physical walls of its facilities. Last year, the organization paid more than $2.3 million in provider, payroll, property and sales taxes, displaying its commitment to fiscal responsibility in an effort to boost the area's economic well-being. The hospitals are also honored to have continued its support of local activities and organizations that contribute to the community, including Almost Home Wyoming, Boys and Girls Club, Center of Hope/VOA, Central Wyoming College nursing program, Fremont County Fair, Injury Prevention Resources, and Wyoming Breast Cancer Initiative, among others.
"Fremont County is our home, too, and we consider it a privilege to contribute to its well-being in so many ways," added Whiteside. "We continue to work tirelessly to earn the support of our communities, primarily by delivering high-quality, compassionate care, but also in the many ways we give back ‒ whether that's through reinvesting in our hospitals or supporting local organizations and initiatives that benefit the area."
SageWest Health Care's complete 2022 community benefit report is online at sagewesthealthcare.com/community-benefit-report.
Read All Posts