SageWest Health Care: Thank you, Auxiliary volunteers!
April is National Volunteer Month. This is a month dedicated to celebrating the tremendous impact of those who give of themselves to others and their communities. SageWest Health Care would like to thank this wonderful group of women, the SageWest Auxiliary volunteers, for their service at the Gift Shop and in welcoming SageWest patients, family members, and visitors.
Take time to say thank you to all volunteers this month or become one yourself.
Thank you, Auxiliary volunteers!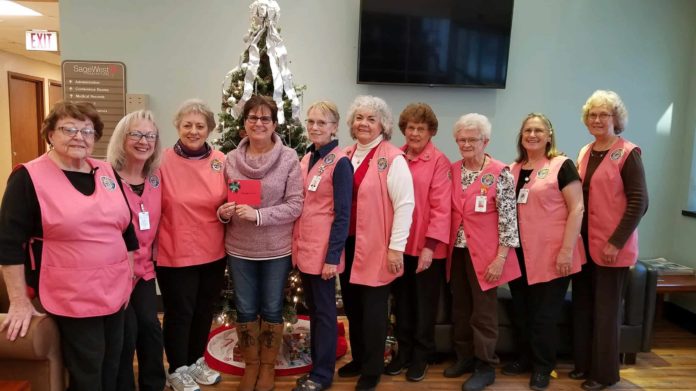 (L to R) Sharon Crerar, Dianna McIntosh, Esther Buss, Carol Smith, Kathie Sawick, Chrissie Hunt, Fay Johnson, Ardiss Kunze, Mary Whaley, Pam Reiter
Read All Posts