We believe that care is what makes a community. And it is also what makes a community healthier. We want our community to know that – when it comes to your health – you can count on us. That we are here when you need us most – with quality health care that is made possible by the experience and resources we have available right here at home in Freemont County.
We're providing the expertise to care for you right here at home. Whenever you need care. From delivering newborns to performing surgeries, annual screenings to emergency care, we provide compassionate, high-quality healthcare to you and your family.
We are taking extra steps to prepare for your healthcare visit – from enhanced cleaning procedures throughout the day, to face mask requirements for everyone, and adjusting waiting room areas for safe social distancing.
Count on SageWest
SageWest Health Care's mission is simple: Making Communities Healthier. By creating places where people choose to come for healthcare, physicians want to practicee and employees want to work, we are not only providing quality care close to home – but investing in our region's overall well-being.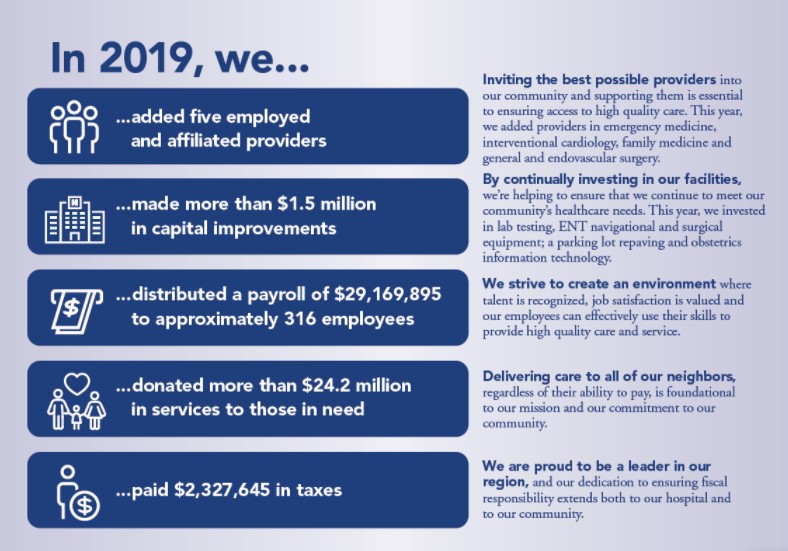 To view our full Community Benefit Report, click here.