Volunteering at SageWest Health Care - Lander Campus
SageWest Health Care Auxiliary provides service opportunities in healthcare to people interested in contributing to our caring and patient-focused environment. We have flexible programs that will serve to instruct, inspire, enrich and enliven.
No matter what your skills and interests, you can provide a helping hand for our patients.
At SageWest, we appreciate the time you spend lending a helping hand, greeting a visitor and serving visitors in the gift shop.
Benefits include:
Free lunches
Uniforms provided
10% discount in the gift shop
Flexible self-scheduling
This volunteer group dedicates its time to raise funds for local community organizations supporting seniors, the homeless, veterans and cancer patients.
The Auxiliary, which welcomes new members, who are compassionate, enthusiastic and committed to making a difference in the lives of others. To learn more, call 307.438.0209.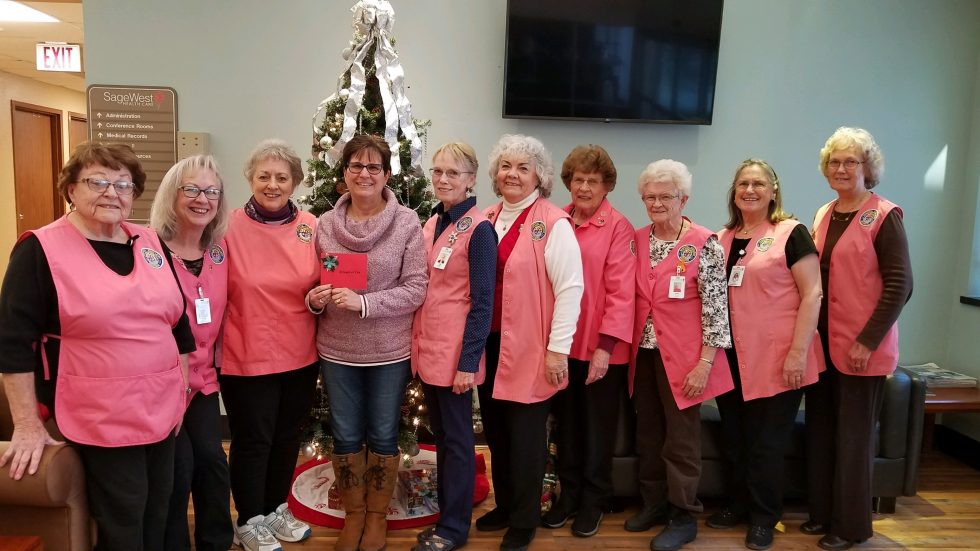 (L to R) Sharon Crerar, Dianna McIntosh, Esther Buss, Carol Smith, Kathie Sawick, Chrissie Hunt, Fay Johnson, Ardiss Kunze, Mary Whaley, Pam Reiter